The Honeynet Project Workshop will be held at
The University of Texas at San Antonio
One UTSA Circle San Antonio, TX 78249
Information 210-458-4011
Transportation service will be available from the Hilton Garden Inn San Antonio At The Rim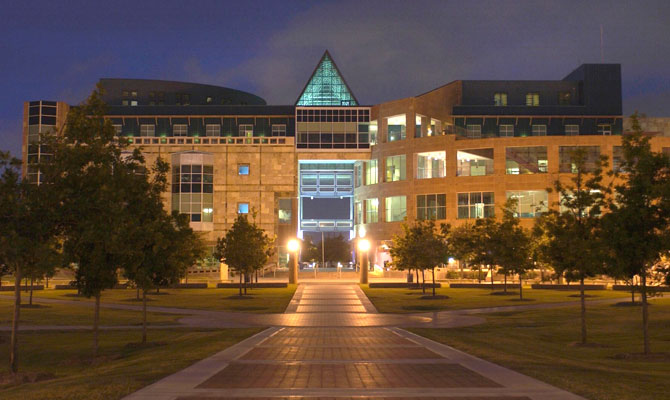 Getting to the UTSA Campus by car
---
The official venue for the workshop is the HEB Ballroom on the main UTSA campus at One UTSA Circle, San Antonio, Texas.  The main campus is located in the northwest part of San Antonio and a major highway – the 1604 Loop highway runs right by the campus.
If you are coming from the south from San Antonio city center then follow I-410 W and I-10 W/US-87 N to Interstate 10 Frontage Rd. Take exit 557 from I-10 W/US-87 N and take UTSA Boulevard to campus.  Coming from north of San Antonio use I-35 S to TX-1604 Loop W to North Loop 1604 W in San Antonio. Take the exit toward La Cantera Pkwy/Fiesta Texas/Chase Hill Blvd from TX-1604 Loop W.  The University will be just south of the 1604 loop – you can easily see it from 1604 or La Cantera Parkway.
The HEB ballroom is located in the HUC building noted by the yellow star on the map.  The closest garage is the Ximenes garage indicated by the green circle.  Another public parking garage is the Bauerle Garage which is also circled in green. If you park in the Ximenes garage you can follow the HP event signs to the HUC building and the HEB ballroom.
---
Download the myUTSA App to get maps and real time navigation on campus: